Grease Trap Cleaning in the Bronx
Commercial Plumbers Serving Manhattan, Queens & Brooklyn
At All County Sewer & Drain, we are proud to offer professional grease trap cleaning services to ensure the smooth operation of your commercial kitchen or establishment. Our team of experienced professionals is equipped with the necessary tools and expertise to thoroughly clean and maintain grease traps, ensuring compliance with regulations and promoting a clean and hygienic environment. With our grease trap cleaning services, you can have peace of mind knowing that yours is properly maintained, reducing the risk of unpleasant odors, backups, and potential plumbing emergencies.
Call (718) 550-5956 for grease trap cleaning services in the Bronx.
How Often Should I Schedule Grease Trap Cleaning Services?
Grease traps play a vital role in preventing grease and oil from clogging your plumbing system and causing costly damage. It is crucial that you clean yours regularly to prevent major plumbing emergencies and costly repairs. How often your grease trap needs to be cleaned depends on a few factors such as the size of your establishment, the amount of grease generated, and local regulations. However, in general, it is recommended that you schedule grease trap cleaning services every one to three months.
Consult with a qualified professional at All County Sewer & Drain to come up with a grease trap cleaning schedule that works best for your property. Call today to learn more about our grease trap cleaning services in the Bronx!
Why Is Grease Trap Cleaning Important?
Regular cleanings are important because grease traps can quickly accumulate solid waste, grease, and oils, which can clog pipes and cause backups in your drains and sewer line if not properly maintained. By adhering to a regular preventative maintenance schedule, you can prevent costly plumbing issues, maintain compliance with health and safety regulations, and ensure the efficient operation of your commercial property.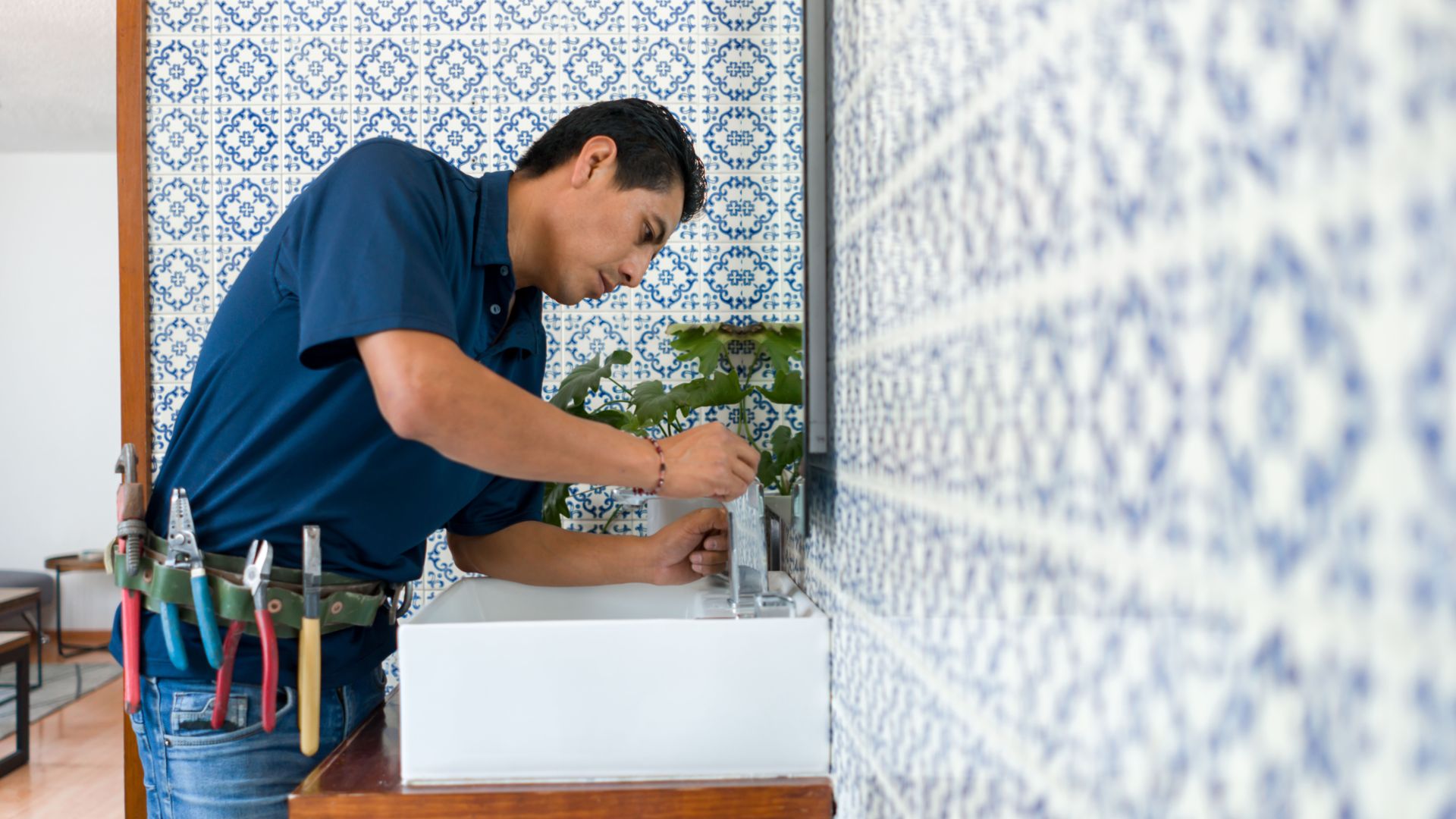 Hear From Our Happy Customers
At All County Sewer & Drain, your satisfaction is our priority! See for yourself what our customers have to say about working with us.
"Quick, knowledgeable, and pleasant!"

I had the pleasure of getting Darryl. He knew the root of the problem and took care of it! Without wasting time or money!!! And overall a nice gentleman!!! I would recommend you guys and definitely use you guys again in the future. 

Joy Y.

"They say they're the stoppage specialists and they are!"

Kitchen, tub and drains that have issues since Ida and other storms, this is the company to call. Great service and affordable prices.

Ruth R.

"They were fast, knowledgeable and very professional."

Safety standards and protocol were followed. The guys even explained to me what the problem was and why a professional service was the right thing to do. I will use their services again if needed. I highly recommend.

Meg F.

"Very professional and polite"

I used them this morning for a backup in the basement. The two men who came did the job very quickly and accurately. The price also seemed very reasonable. I would highly recommend them. Great service. 

Rachel G.

"Professional and nice."

Brian showed early and finished the job time before having to leave for work.

Jillian G.

"Quick and great efficiency!"

Pedro from All County Sewer and Drain Company came and fixed the issue that the neighbor with quick and great efficiency. He also gave us some useful information about how to maintain our pipes.

Tatiana D.

"I'm extremely satisfied!"

Jorge Torres was dispatched to my apt, where I had a serious plumbing problem. Jorge displayed exceptional understanding and expertise in fixing the issue promptly. He was also clean. Would highly recommend!

Betty M

"All County Sewer & Drain has done an excellent job."

Big shoutout to Pedro for bringing his professionalism and helping the firehouse with a clogged drain. Thanks again, highly recommend the company and Pedro, for anyone that's looking.

Vir L.
What Sets Us Apart?
Backed by well over three decades of service experience, All County Sewer & Drain is the most trusted drain and sewer company around. We work with all different types of commercial properties, including office buildings, management firms, restaurants, and more.
When you choose All County Sewer & Drain, you can expect:
Licensed and insured professionals
Fast service
Competitive pricing
Free estimates
Excellent warranties
Same-day and 24/7 emergency services
Don't settle for subpar service when you can have the best. Put your trust in All County Sewer & Drain and rest assured we always get the job done right.
Call (718) 550-5956 to schedule a grease trap cleaning service in the Bronx. We can also be reached online.