Bronx Toilet Repair
Providing Quality Services in the Bronx for Over 35 Years
When you have a toilet that is not working properly, it can be a significant inconvenience. This is especially true if this is the only toilet in your home or office. At All County Sewer & Drain, we offer reliable toilet repair in the Bronx and the surrounding areas. Our plumbers are highly trained and experienced in all aspects of toilet repair and replacement. When you need us, we are there to help.
All County Sewer & Drain offers same-day and 24/7 emergency toilet repair service. Call (718) 550-5956 or contact us online.
Common Toilet Problems That Require Professional Repair
Toilets are a vital part of any home or business, and problems with them can lead to major inconveniences. But how do you know when your toilet issues require the help of a plumber? A good rule of thumb is that any chronic problem is best checked out by our professionals. Additionally, we encourage you to familiarize yourself with the common signs of toilet trouble.
Here are some common toilet issues that might require the attention of a professional repair service:
Constant running: If your toilet is constantly running, it could be due to a problem with the flapper or fill valve. This is not only annoying but can lead to a significant increase in your water bill.
Clogs: If your toilet is frequently clogged, it could indicate a more serious issue with your sewer line.
Leaks: Water leaking from the base of the toilet can cause damage to your floor and lead to costly repairs if not addressed promptly.
Poor flushing performance: If your toilet isn't flushing correctly, it may be due to several reasons - from tank parts to water supply line problems.
Cracks in the porcelain: Cracks in the toilet bowl or tank can lead to leaks and should be addressed immediately to prevent further damage.
When you experience any of these issues, it's essential to call a professional like All County Sewer & Drain. We can accurately diagnose the problem and provide effective solutions.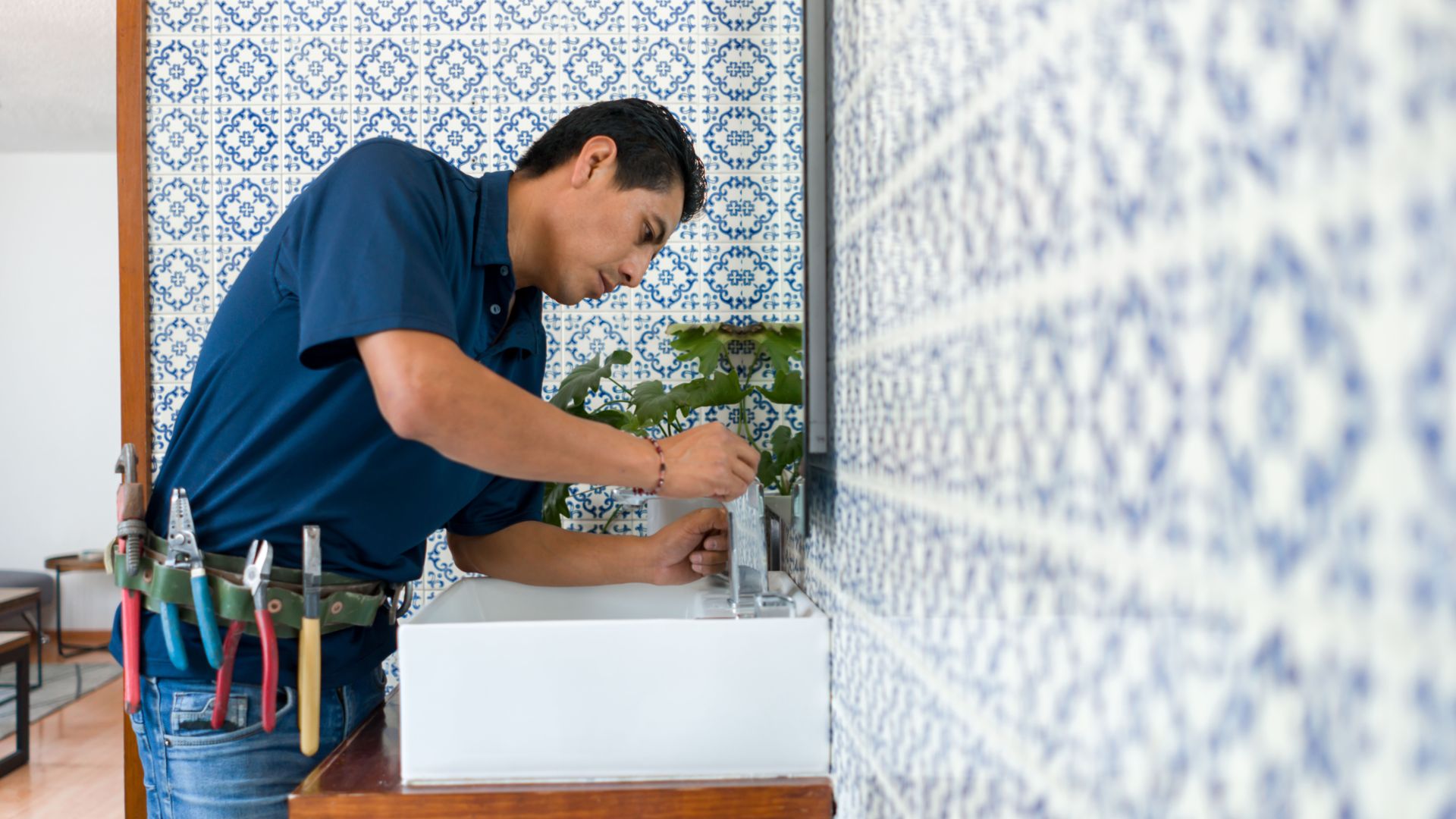 Hear From Our Happy Customers
At All County Sewer & Drain, your satisfaction is our priority! See for yourself what our customers have to say about working with us.
"Quick, knowledgeable, and pleasant!"

I had the pleasure of getting Darryl. He knew the root of the problem and took care of it! Without wasting time or money!!! And overall a nice gentleman!!! I would recommend you guys and definitely use you guys again in the future. 

Joy Y.

"They say they're the stoppage specialists and they are!"

Kitchen, tub and drains that have issues since Ida and other storms, this is the company to call. Great service and affordable prices.

Ruth R.

"They were fast, knowledgeable and very professional."

Safety standards and protocol were followed. The guys even explained to me what the problem was and why a professional service was the right thing to do. I will use their services again if needed. I highly recommend.

Meg F.

"Very professional and polite"

I used them this morning for a backup in the basement. The two men who came did the job very quickly and accurately. The price also seemed very reasonable. I would highly recommend them. Great service. 

Rachel G.

"Professional and nice."

Brian showed early and finished the job time before having to leave for work.

Jillian G.

"Quick and great efficiency!"

Pedro from All County Sewer and Drain Company came and fixed the issue that the neighbor with quick and great efficiency. He also gave us some useful information about how to maintain our pipes.

Tatiana D.

"I'm extremely satisfied!"

Jorge Torres was dispatched to my apt, where I had a serious plumbing problem. Jorge displayed exceptional understanding and expertise in fixing the issue promptly. He was also clean. Would highly recommend!

Betty M

"All County Sewer & Drain has done an excellent job."

Big shoutout to Pedro for bringing his professionalism and helping the firehouse with a clogged drain. Thanks again, highly recommend the company and Pedro, for anyone that's looking.

Vir L.
Knowing When to Replace vs. Repair Your Toilet
Deciding between repairing and replacing your toilet can be challenging. However, certain signs can indicate the need for a replacement over a repair. Knowing these signs can enable you to make a more informed, confident decision.
Here are some signs that your toilet might require replacement rather than repair:
Age: If your toilet is more than 25 years old, it might be time to consider a replacement. Older toilets often have outdated parts that can be difficult to replace and lack the water efficiency of modern models.
Frequent repairs: If you find yourself constantly calling for repairs, it might be more cost-effective to replace the toilet entirely.
Visible damage: Significant cracks or damage to the porcelain that could lead to potential leaks or breakages might warrant a replacement.
Inefficiency: Older toilets use significantly more water per flush than newer, more efficient models. If your water bill is high due to an inefficient toilet, a replacement could be a worthwhile investment.
At All County Sewer & Drain, we always prioritize repairs over replacements, ensuring that replacement is recommended only when no viable repair options exist.
Call for Expert Toilet Repair & Replacement
At All County Sewer & Drain Inc., we are committed to providing our customers in the Bronx with the highest quality toilet repair services. Our plumbers are highly trained and experienced in all aspects of toilet repair and replacement. They only work with state-of-the-art tools and are committed to professionalism and reliability. We provide every customer with fast, convenient scheduling and are always here to answer any questions you have.
Call (718) 550-5956 or message us online for a free estimate on toilet repair in the Bronx.