Bronx Sink Repair
Decades of Experience Leads to Reliable Results
At All County Sewer & Drain, our expert plumbers bring over 35 years of experience to deliver reliable sink repair services in the Bronx. We understand the frustration when a frequently used fixture, like your kitchen or main bathroom sink, presents issues. It's not just an inconvenience but a disruption to your daily routine. That's why we're here to offer you dependable solutions with our unrivaled expertise and commitment to service. Rest assured, when you turn to us for help, your sink woes are in capable hands.
If you live in the Bronx area and need help with a sink problem, call (718) 550-5956 or reach out to us online for repair.
Common Sink Problems
Sinks, being an integral part of our homes, can develop a range of problems due to regular use and wear and tear. Additionally, the materials they are made from can impact the likelihood of repair issues over time. In this section, we will discuss some of the most common sink issues that Bronx residents face and how our professional services can effectively address them.
We encounter a wide range of common sink-related problems, including but not limited to:
Leaky Faucet: While it might seem like a minor annoyance, a leaky faucet can waste a surprising amount of water over time and can also cause damage to your sink or countertops.
Slow Drain: This usually indicates a blockage somewhere in your pipes. It's a common issue that can often be fixed with a good sink plunger and a bit of effort.
Broken Handle: A broken handle can make it difficult to control the water flow or temperature in your sink.
Low Water Pressure: This can be caused by several issues, including problems with your home's water supply or a clogged aerator in your faucet.
Rusted Connections: Over time, the areas where your sink connects to your plumbing system can rust and corrode, leading to leaks or even bursts.
These are just some of the common problems you might encounter with your sinks. If you're facing any of these issues or something else entirely, don't hesitate to reach out to us. Our experienced plumbers can diagnose and fix the problem quickly and efficiently.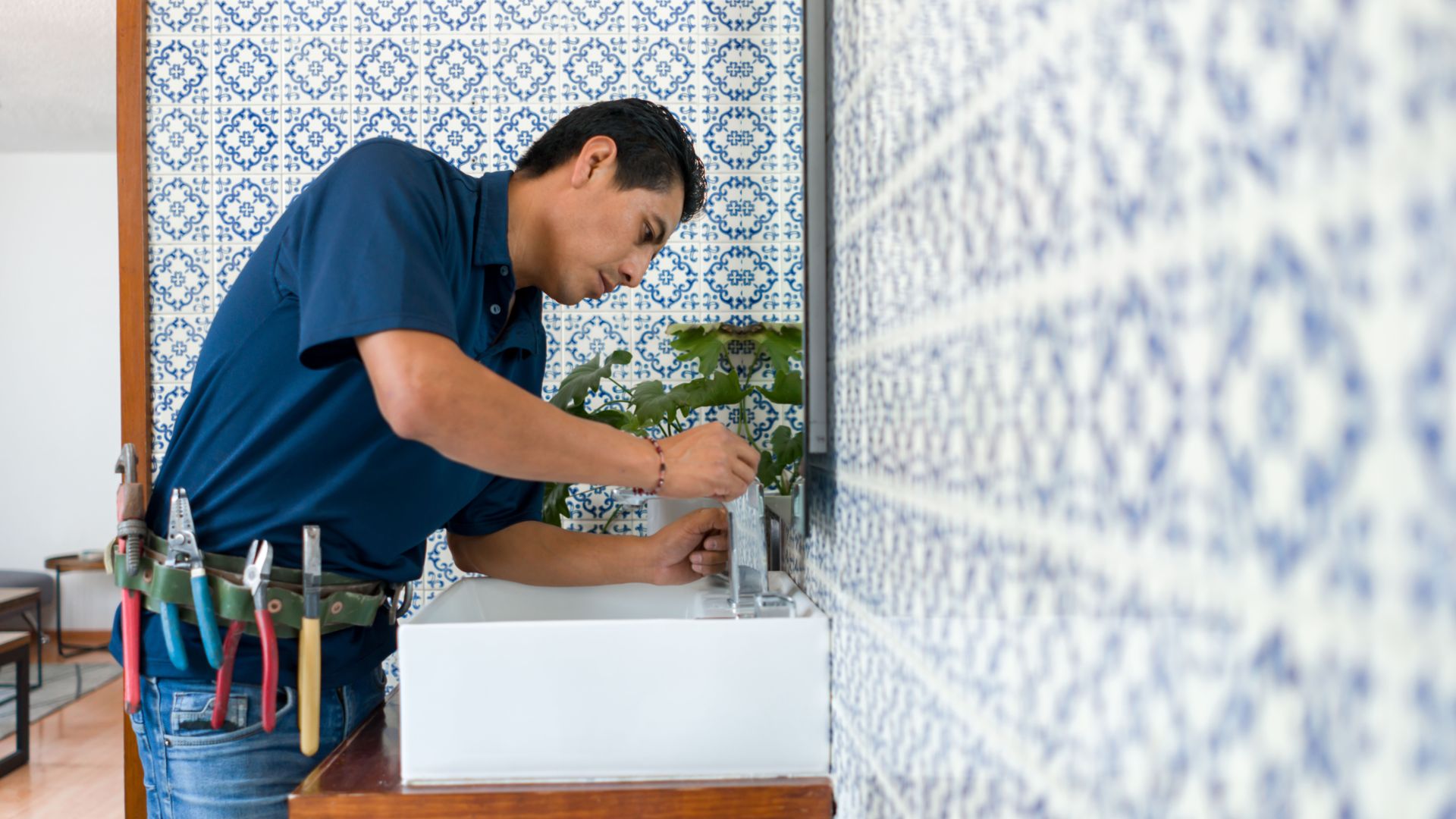 Hear From Our Happy Customers
At All County Sewer & Drain, your satisfaction is our priority! See for yourself what our customers have to say about working with us.
"Quick, knowledgeable, and pleasant!"

I had the pleasure of getting Darryl. He knew the root of the problem and took care of it! Without wasting time or money!!! And overall a nice gentleman!!! I would recommend you guys and definitely use you guys again in the future. 

Joy Y.

"They say they're the stoppage specialists and they are!"

Kitchen, tub and drains that have issues since Ida and other storms, this is the company to call. Great service and affordable prices.

Ruth R.

"They were fast, knowledgeable and very professional."

Safety standards and protocol were followed. The guys even explained to me what the problem was and why a professional service was the right thing to do. I will use their services again if needed. I highly recommend.

Meg F.

"Very professional and polite"

I used them this morning for a backup in the basement. The two men who came did the job very quickly and accurately. The price also seemed very reasonable. I would highly recommend them. Great service. 

Rachel G.

"Professional and nice."

Brian showed early and finished the job time before having to leave for work.

Jillian G.

"Quick and great efficiency!"

Pedro from All County Sewer and Drain Company came and fixed the issue that the neighbor with quick and great efficiency. He also gave us some useful information about how to maintain our pipes.

Tatiana D.

"I'm extremely satisfied!"

Jorge Torres was dispatched to my apt, where I had a serious plumbing problem. Jorge displayed exceptional understanding and expertise in fixing the issue promptly. He was also clean. Would highly recommend!

Betty M

"All County Sewer & Drain has done an excellent job."

Big shoutout to Pedro for bringing his professionalism and helping the firehouse with a clogged drain. Thanks again, highly recommend the company and Pedro, for anyone that's looking.

Vir L.
Why Choose Our Expert Plumbers for Your Sink Repairs?
Choosing our professional plumbers for your sink repair needs has numerous advantages over attempting a DIY repair. Firstly, we can accurately diagnose and effectively address any issue your sink may present. While seemingly cost-effective, a DIY repair may lead to a misdiagnosis of the problem, resulting in potentially costly future repairs. With us, you can be confident that the repair is reliable and durable, saving you time and money in the long run.
Furthermore, our seasoned plumbers are versatile and well-versed in handling a wide variety of sink types and models. We have got you covered, from farmhouse kitchen sinks to traditional pedestal sinks.
Here's a brief list of some sink types we can repair:
Pedestal Sinks: Known for their classic look and space-saving design.
Undermount Sinks: These sinks are mounted underneath the countertop, providing a seamless look.
Drop-In Sinks: Also known as self-rimming sinks, these sinks are dropped into a hole cut out in the countertop.
Vessel Sinks: These stylish, bowl-shaped sinks sit on top of the countertop.
Wall-Mounted Sinks: Ideal for small spaces, these sinks are attached directly to the wall.
Trust us to extend the lifespan of your sinks with our high-quality repair services. When you work with All County Sewer & Drain, you are guaranteed exceptional service and peace of mind.
Call for Sink Repair in the Bronx
All County Sewer & Drain offers sink repair in the Bronx and surrounding areas. We have the training and equipment to fix any sink problem. Our plumbers are licensed, insured, and bonded for your protection. We are also available 24/7 for emergency sink repair.
We offer fast and reliable sink repair at a price you can afford. Our plumbers are experienced and knowledgeable, so you can rely on us to fix your sink right the first time. We are even available 24/7 for emergency sink repair.
Don't let a problem with your sink disrupt your life. Call All County Sewer & Drain for expert sink repair in the Bronx. Dial (718) 550-5956 or contact us online.