Septic Tank Pumping Services in the Bronx
Skilled Plumbers Serving Manhattan, Queens & Brooklyn
All County Sewer & Drain is proud to offer professional and reliable septic tank pumping services in the Bronx. With over 35 years of experience in the industry, we have built a reputation for providing top-notch sewer and drain services, ensuring your sewer system is functioning efficiently and effectively. Our team of licensed and insured experts is equipped with the knowledge, skills, and state-of-the-art equipment necessary to deliver fast and effective septic tank solutions. Whether you're experiencing issues with your tank or it's time for your routine maintenance appointment, our septic tank pumping experts are here to help.
Call (718) 550-5956 or contact us online to request a free estimate.
How Often Do You Need to Pump a Septic Tank?
Generally, septic tanks should be pumped every 2 – 5 years; however, your specific pumping schedule will be based on the size of your tank, the number of people living in your home, and the extent of usage.
Regular pumping is important because it helps prevent solids from accumulating in the tank and clogging the drain field or causing other expensive failures. It also ensures that the septic tank functions properly, eliminates unpleasant odors, and prevents backups in the plumbing system.
Signs You Need to Pump Your Sewage Tank
An overfilled septic tank can wreak havoc on your property, so we recommend becoming familiar with the warning signs that your system needs to be pumped.
Below are signs you need to schedule a septic tank pumping service in the Bronx:
Water pooling in your yard
Bad odors coming from your drains
Slowly draining sinks, showers, and bathtubs
Sewage backing up into your drains
Overly lush, green lawn directly above the septic tank
Gurgling sounds or unusual noises coming from your plumbing system
Clogged drains and toilets
Experiencing a problem with your septic tank that needs to be addressed right away? All County Sewer & Drain is committed to being there for you when you need us most, which is why we offer same-day and 24/7 emergency plumbing services. Call to learn more.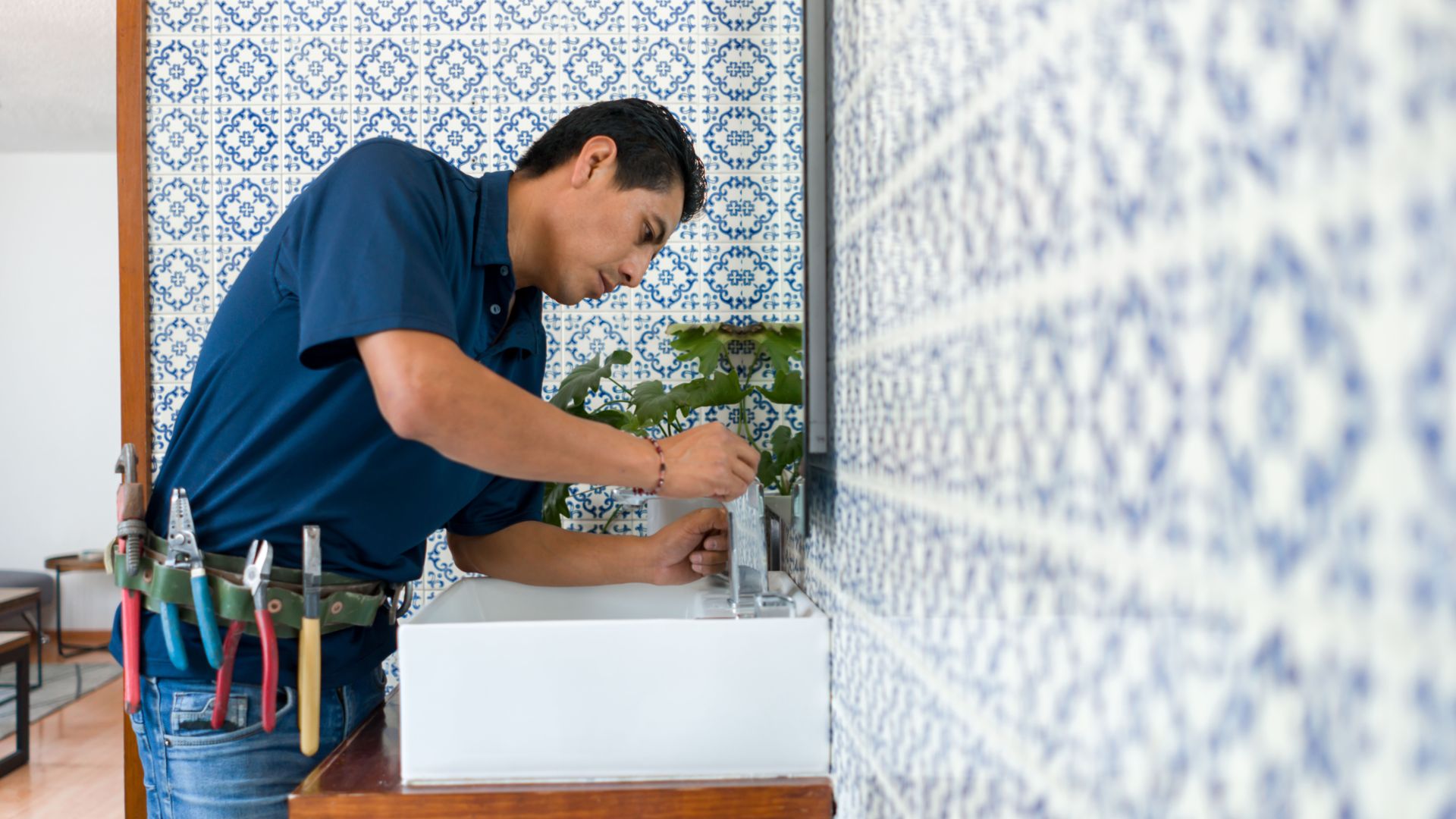 Hear From Our Happy Customers
At All County Sewer & Drain, your satisfaction is our priority! See for yourself what our customers have to say about working with us.
"Quick, knowledgeable, and pleasant!"

I had the pleasure of getting Darryl. He knew the root of the problem and took care of it! Without wasting time or money!!! And overall a nice gentleman!!! I would recommend you guys and definitely use you guys again in the future. 

Joy Y.

"They say they're the stoppage specialists and they are!"

Kitchen, tub and drains that have issues since Ida and other storms, this is the company to call. Great service and affordable prices.

Ruth R.

"They were fast, knowledgeable and very professional."

Safety standards and protocol were followed. The guys even explained to me what the problem was and why a professional service was the right thing to do. I will use their services again if needed. I highly recommend.

Meg F.

"Very professional and polite"

I used them this morning for a backup in the basement. The two men who came did the job very quickly and accurately. The price also seemed very reasonable. I would highly recommend them. Great service. 

Rachel G.

"Professional and nice."

Brian showed early and finished the job time before having to leave for work.

Jillian G.

"Quick and great efficiency!"

Pedro from All County Sewer and Drain Company came and fixed the issue that the neighbor with quick and great efficiency. He also gave us some useful information about how to maintain our pipes.

Tatiana D.

"I'm extremely satisfied!"

Jorge Torres was dispatched to my apt, where I had a serious plumbing problem. Jorge displayed exceptional understanding and expertise in fixing the issue promptly. He was also clean. Would highly recommend!

Betty M

"All County Sewer & Drain has done an excellent job."

Big shoutout to Pedro for bringing his professionalism and helping the firehouse with a clogged drain. Thanks again, highly recommend the company and Pedro, for anyone that's looking.

Vir L.
Sewage Ejector Pump Installation Services
Sewage ejector pumps are an excellent solution for situations in which gravity cannot effectively move wastewater from a building to the main sewer line. Ejector pumps can be installed to lift the sewage or wastewater to a higher elevation, allowing it to flow smoothly into the sewer system.
Examples of situations that might warrant the installation of a sewage ejector pump include:
Properties with basement bathrooms
Properties with below-grade plumbing fixtures (fixtures are situated below ground level)
Areas with a high water table
It's important to work with an expert at All County Sewer & Drain to determine if a sewage ejector pit is right for your specific situation. Our sewer line experts are always available to answer any questions or concerns you may have.
Turn to All County Sewer & Drain for professional and reliable septic tank pumping services in the Bronx. We can be reached at (718) 550-5956.