Sewer Camera Inspections in the Bronx
Commercial Plumbers Serving Manhattan, Queens & Brooklyn
At All County Sewer & Drain, we utilize state-of-the-art, high-tech equipment to provide unparalleled accuracy, speed, and reliability in identifying drain or sewer problems. Our advanced sewer cameras offer a comprehensive view of the internal condition of pipes, allowing us to pinpoint blockages, leaks, or any other issues with the utmost precision. With our fast and efficient inspection process, we can quickly diagnose problems, saving you time and money on unnecessary repairs.
Count on our reliable sewer camera inspection services in the Bronx to deliver accurate results and provide you with the information needed to make informed decisions regarding your drainage system.
Call (718) 550-5956 or contact us online for a fast and reliable drain and sewer inspection!
When to Schedule a Sewer Camera Inspection
A properly functioning sewer line is crucial for the smooth operation of your property. It ensures the efficient disposal of wastewater and sewage, preventing backups and potential health hazards. Make sure your sewer line is protected by turning to All County Sewer & Drain at the first sign of a problem. Early detection and sewer line repairs can help you to avoid major plumbing emergencies.
You should schedule a sewer camera inspection in all of the following situations:
When purchasing a new commercial property: This helps you to assess the condition of the sewer lines before finalizing the purchase.
If you notice slow drains, recurring clogs, or foul odors: Sewer line inspections help you identify the cause of any drain problem.
Before renovating or remodeling your property: This is a great way to ensure that any potential sewer line problems are addressed beforehand.
If you have experienced sewer backups or sewage leaks: Camera inspections are a good way to proactively identify and prevent future issues.
Prior to selling your commercial property: Give potential buyers peace of mind by scheduling a sewer line inspection.
For fast and accurate sewer line camera inspection services in the Bronx, turn to All County Sewer & Drain. We are available to assess the condition of your sewer line, identify any existing problem areas, and offer you our honest, professional recommendations for sewer or drain repairs.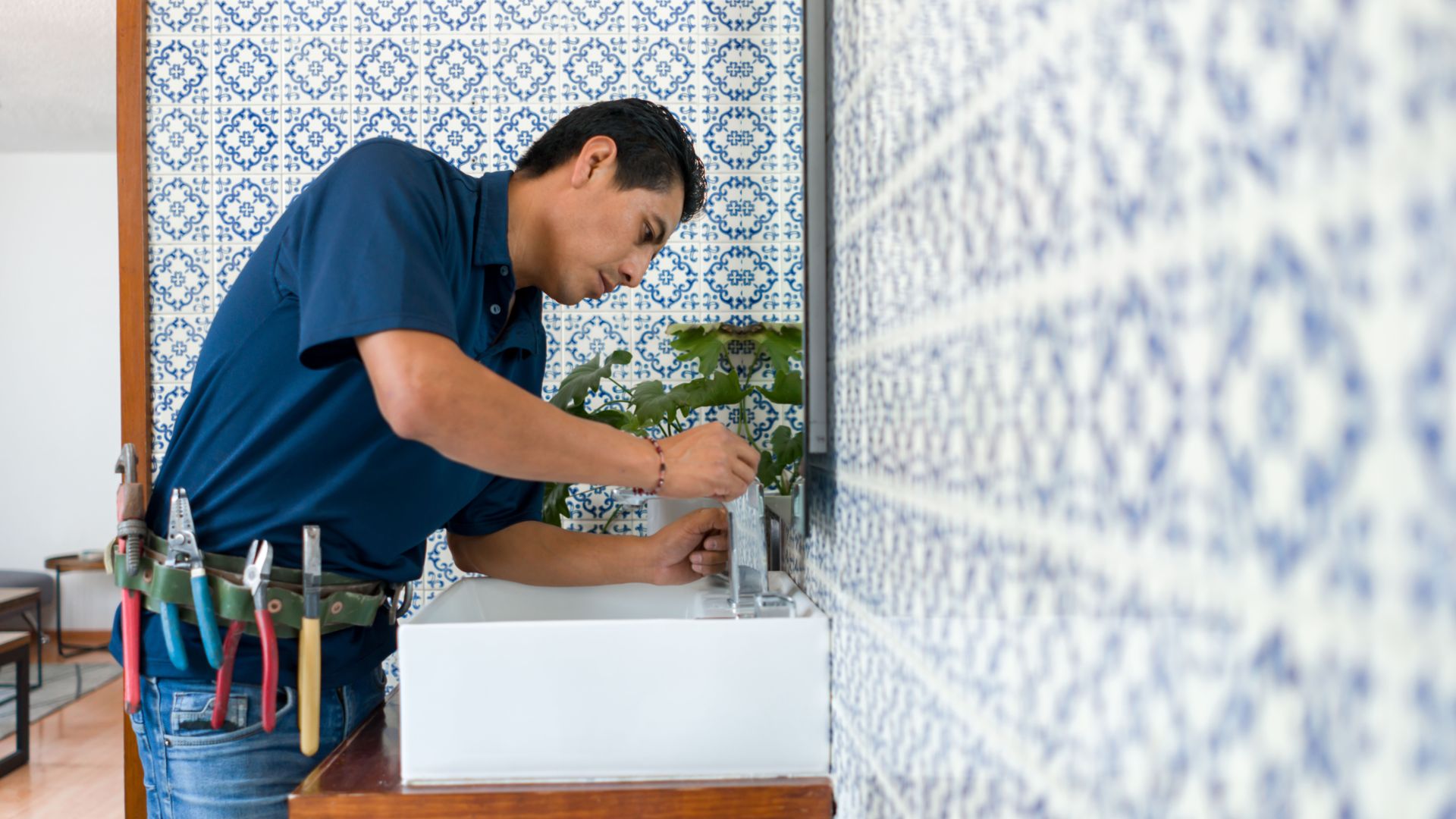 Hear From Our Happy Customers
At All County Sewer & Drain, your satisfaction is our priority! See for yourself what our customers have to say about working with us.
"Quick, knowledgeable, and pleasant!"

I had the pleasure of getting Darryl. He knew the root of the problem and took care of it! Without wasting time or money!!! And overall a nice gentleman!!! I would recommend you guys and definitely use you guys again in the future. 

Joy Y.

"They say they're the stoppage specialists and they are!"

Kitchen, tub and drains that have issues since Ida and other storms, this is the company to call. Great service and affordable prices.

Ruth R.

"They were fast, knowledgeable and very professional."

Safety standards and protocol were followed. The guys even explained to me what the problem was and why a professional service was the right thing to do. I will use their services again if needed. I highly recommend.

Meg F.

"Very professional and polite"

I used them this morning for a backup in the basement. The two men who came did the job very quickly and accurately. The price also seemed very reasonable. I would highly recommend them. Great service. 

Rachel G.

"Professional and nice."

Brian showed early and finished the job time before having to leave for work.

Jillian G.

"Quick and great efficiency!"

Pedro from All County Sewer and Drain Company came and fixed the issue that the neighbor with quick and great efficiency. He also gave us some useful information about how to maintain our pipes.

Tatiana D.

"I'm extremely satisfied!"

Jorge Torres was dispatched to my apt, where I had a serious plumbing problem. Jorge displayed exceptional understanding and expertise in fixing the issue promptly. He was also clean. Would highly recommend!

Betty M

"All County Sewer & Drain has done an excellent job."

Big shoutout to Pedro for bringing his professionalism and helping the firehouse with a clogged drain. Thanks again, highly recommend the company and Pedro, for anyone that's looking.

Vir L.
Benefits of Sewer Camera Inspections
Sewer camera inspections are extremely beneficial for a number of reasons. Firstly, they ensure an accurate diagnosis of sewer line issues. By visually inspecting the inside of the pipes, professionals can identify clogs, leaks, or misplaced pipes with precision. This helps in determining the most effective course of action for repairs or maintenance.
Additionally, sewer camera inspections are non-invasive, eliminating the need for extensive digging and potential property damage. They are also cost-effective, as they save time and reduce unnecessary repairs by targeting specific problem areas.
Experiencing a serious sewer line problem that needs to be addressed right away? Our sewer line experts are on call and ready to serve you 24/7/365.
Schedule your sewer camera inspection in the Bronx by calling (718) 550-5956 today. We look forward to serving you!