Sewer Line Services in the Bronx
Sewer Repair & Installation in Manhattan, Queens & Brooklyn
At All County Sewer & Drain, we pride ourselves on providing top-quality sewer line services to meet all your plumbing needs. With over three decades of experience and a team of highly skilled technicians, we are dedicated to ensuring the functionality and longevity of your sewer system. From drain cleaning to sewer line repairs, we are equipped with the knowledge and tools to tackle any sewer line issue efficiently and effectively.
When it comes to your sewer line, we've got you covered every step of the way. You can count on us to deliver exceptional service using the latest techniques and technologies to ensure optimal results.
Call (718) 550-5956 for sewer line services in the Bronx.
What Causes Sewer Line Problems?
Sewer line problems can arise from various factors, leading to clogged or damaged lines. Becoming familiar with the most common culprits of sewer line problems can help you avoid them and protect your sewer system.
Below are some of the most common causes of sewer line problems:
Clogs: The buildup of debris such as hair, food scraps, paper towels, feminine hygiene products, or flushable wipes can lead to blockages in the sewer line.
Tree root intrusion: Tree roots can grow into sewer lines, causing blockages and even pipe damage.
Broken or misaligned pipes: Pipes can become broken or misaligned due to factors like ground settlement, shifting soil, or age-related deterioration.
Grease and fats: Pouring grease, fats, and oil down the drain can lead to buildup, restricting the flow of your sewer line and causing clogs.
Sediment and dirt: Over time, sediment and dirt can accumulate in sewer lines, reducing their capacity and potentially causing blockages.
Pipe corrosion: Aging pipes made of materials like cast iron or galvanized steel can corrode, leading to leaks, blockages, and reduced functionality.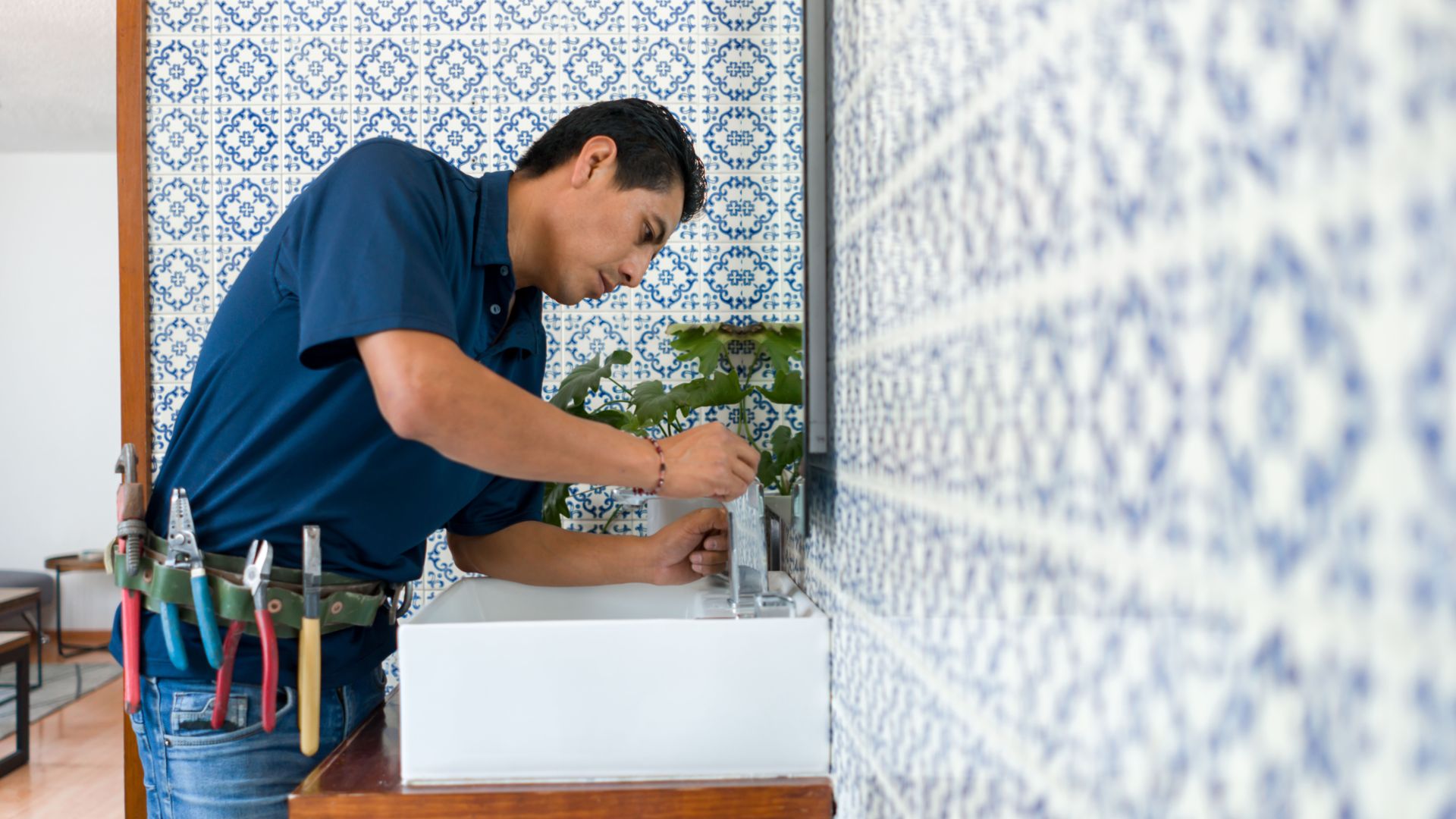 Hear From Our Happy Customers
At All County Sewer & Drain, your satisfaction is our priority! See for yourself what our customers have to say about working with us.
"Quick, knowledgeable, and pleasant!"

I had the pleasure of getting Darryl. He knew the root of the problem and took care of it! Without wasting time or money!!! And overall a nice gentleman!!! I would recommend you guys and definitely use you guys again in the future. 

Joy Y.

"They say they're the stoppage specialists and they are!"

Kitchen, tub and drains that have issues since Ida and other storms, this is the company to call. Great service and affordable prices.

Ruth R.

"They were fast, knowledgeable and very professional."

Safety standards and protocol were followed. The guys even explained to me what the problem was and why a professional service was the right thing to do. I will use their services again if needed. I highly recommend.

Meg F.

"Very professional and polite"

I used them this morning for a backup in the basement. The two men who came did the job very quickly and accurately. The price also seemed very reasonable. I would highly recommend them. Great service. 

Rachel G.

"Professional and nice."

Brian showed early and finished the job time before having to leave for work.

Jillian G.

"Quick and great efficiency!"

Pedro from All County Sewer and Drain Company came and fixed the issue that the neighbor with quick and great efficiency. He also gave us some useful information about how to maintain our pipes.

Tatiana D.

"I'm extremely satisfied!"

Jorge Torres was dispatched to my apt, where I had a serious plumbing problem. Jorge displayed exceptional understanding and expertise in fixing the issue promptly. He was also clean. Would highly recommend!

Betty M

"All County Sewer & Drain has done an excellent job."

Big shoutout to Pedro for bringing his professionalism and helping the firehouse with a clogged drain. Thanks again, highly recommend the company and Pedro, for anyone that's looking.

Vir L.
Call All County Sewer & Drain Today!
Equipped with state-of-the-art tools and technologies, our professionals are prepared to tackle any sewer line problem that comes our way.
Our sewer services in the Bronx include:
Drain cleaning
Drain repair and installation
Hydro jetting
Sewer repairs
Video inspections
Clog repairs
Experiencing clogs, slow drainage, sewage odors, gurgling drains, overflowing toilets, or any other problems with your sewer line? All County Sewer & Drain is here to help. Our licensed and insured plumbers have extensive experience servicing residential and commercial plumbing systems and have earned a reputation for always getting the job done right.
Call (718) 550-5956 or contact us online to request a free service estimate.