Manhattan Drain & Sewer Services
The Most Trusted Plumber Since 1987
Proudly known as "The Stoppage Specialist," All County Sewer & Drain is the team to turn to for all of your drain and sewer services in Manhattan and the surrounding areas. Backed by over three decades of plumbing experience, we know a thing or two about how to keep your sewage system in excellent condition. Whether you need a routine drain cleaning service or an emergency sewer line repair, rest assured your property is in the hands of the most qualified and dedicated service professionals out there. Our highly trained plumbers are equipped with the expertise and tools to restore proper function and flow to your sewer system before you know it.
Call (718) 550-5956 for high-quality plumbing services and solutions. We can also be reached through our online contact form.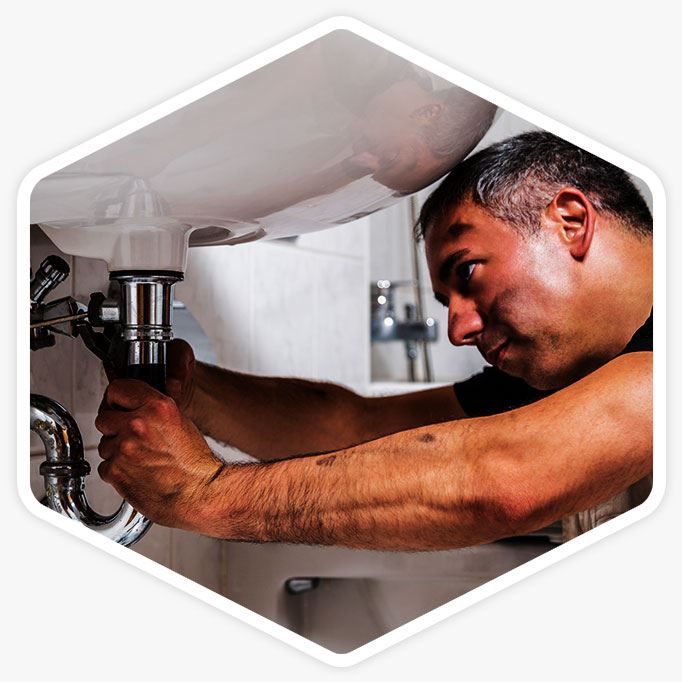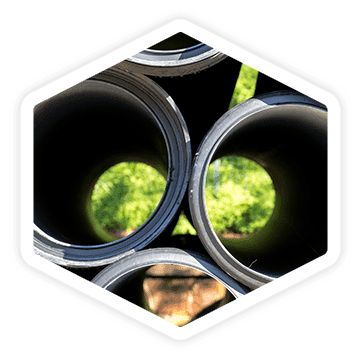 Serving NYC and All 5 Boroughs
24 Hour Emergency Service
With over 35 years of experience and 50+ trucks on the road throughout New York, we're your one-stop shop for everything sewer and drain.
5 Signs Something Is Wrong with Your Sewer System
Recognizing the signs that something is wrong with your sewer system is crucial because early detection can help prevent costly and extensive damage. Identifying issues such as blockages, leaks, or backups allows you to take prompt action, minimizing the risk of further damage to your property and ensuring the proper functioning of your sewer system. Timely intervention can save you from significant expenses and inconvenience in the long run.
Below are 5 signs that something is wrong with your sewer system:
Foul odors: Strong sewage odors coming from your drains or landscaping could be caused by a severe blockage, sewage backup, or burst sewer lines.
Slow drains: When multiple drains – such as sinks, showers, and toilets – are draining slowly or experiencing frequent clogs, there is likely a more serious sewer line problem at play.
Water backups: If water backs up into your sinks, showers, or toilets, this suggests a potential blockage in the sewer line.
Lush and soggy lawns: Areas of your lawn that appear excessively green, lush, or constantly soggy are an indication of a leaking or broken sewer line.
Fluctuating water levels: If the water level in your toilet fluctuates without explanation, you might have a broken sewer line.
Problems with your sewer system should be addressed right away by a trained and qualified professional. That's where All County Sewer & Drain comes in. Using high-tech hydro jetting, Jet Vac, drain cleaning, and video inspection equipment, our Manhattan drain and sewer service experts are here to restore proper flow to your drain and sewer lines.
Choose All County Sewer & Drain to handle your residential and commercial plumbing needs and rest assured your property is in excellent hands. We always get the job done right.
Call (718) 550-5956 for same-day drain and sewer services! We can also be reached through our online contact form.
"Quick, knowledgeable, and pleasant!"

I had the pleasure of getting Darryl. He knew the root of the problem and took care of it! Without wasting time or money!!! And overall a nice gentleman!!! I would recommend you guys and definitely use you guys again in the future. 

Joy Y.

"They say they're the stoppage specialists and they are!"

Kitchen, tub and drains that have issues since Ida and other storms, this is the company to call. Great service and affordable prices.

Ruth R.

"They were fast, knowledgeable and very professional."

Safety standards and protocol were followed. The guys even explained to me what the problem was and why a professional service was the right thing to do. I will use their services again if needed. I highly recommend.

Meg F.

"Very professional and polite"

I used them this morning for a backup in the basement. The two men who came did the job very quickly and accurately. The price also seemed very reasonable. I would highly recommend them. Great service. 

Rachel G.

"Professional and nice."

Brian showed early and finished the job time before having to leave for work.

Jillian G.

"Quick and great efficiency!"

Pedro from All County Sewer and Drain Company came and fixed the issue that the neighbor with quick and great efficiency. He also gave us some useful information about how to maintain our pipes.

Tatiana D.

"I'm extremely satisfied!"

Jorge Torres was dispatched to my apt, where I had a serious plumbing problem. Jorge displayed exceptional understanding and expertise in fixing the issue promptly. He was also clean. Would highly recommend!

Betty M

"All County Sewer & Drain has done an excellent job."

Big shoutout to Pedro for bringing his professionalism and helping the firehouse with a clogged drain. Thanks again, highly recommend the company and Pedro, for anyone that's looking.

Vir L.
Your Local Sewer & Drain Experts
We Proudly Service the Following Businesses & Institutions